30 January 2024 in Helsinki
Sustainable High-rise Construction: The Nordics Perspective
High-level international l
ive event
exploring
the
benefits of high-rise
and sustainability
You are warmly welcome
Sustainable High-rise Construction: The Nordics Perspective
We are pleased to announce our first 2024 event taking place on Tuesday 30th of January in Original Sokos Hotel Tripla, Helsinki, on top of Pasila railway station.
The Sustainable High-rise Construction conference attracts investors, architects, and other professionals from Finland and abroad to hear world-class presentations on sustainability in the high-rise construction. It also facilitates great networking opportunities between participants.
The conference will be arranged in cooperation with Ramboll, Peikko and the Council on Tall Building and Urban Habitat (CTBUH).
Programme
11:30 – 12:00 Registration

12:00 – 13:00 Conference Lunch

13:00 – 14:45 Conference

- Opening words, Annina Peisa, Ramboll Finland Oy, Topi Paananen, Peikko Group Oy and Dr. Antony Wood
President of the Council on Tall Buildings and Urban Habitat (CTBUH).

- Sustainability challenges in the structural design of contemporary high-rise buildings, David Ruggiero, Professor at École Polytechnique Fédérale de Lausanne (EPFL)

- Sara Culture Centre – one of the world's tallest timber buildings, Oskar Norelius, White Architects A/S

- Productivity and Sustainability for high-rise construction in Europe, Dr. Sascha Brozek, KONE Corporation
Coffee break 30min

15:15 - 17:15 Conference

- Fusion engineering - holistic approach to architecture + structure + environment, Dr. Hossein Rezai-Jorabi, Ramboll Buildings Singapore

- Challenges, potentials and visions of timber high-rise buildings, Niko Mähönen, Arco Architecture Company Oy

- Benefits of High-rise buildings – Sustainable construction, case Kalasatama, Miimu Airaksinen, SRV Yhtiöt Oyj

- Panel discussion and Conclusions

17:15 – 19:00 Networking, Cocktails & Tapas
Speakers
The seminar's key note speakers represent different angles of high-rise construction industry on a global scale.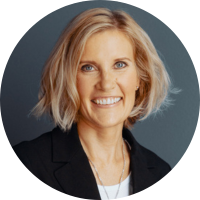 Miimu Airaksinen
Senior Vice President, SRV Yhtiöt Oyj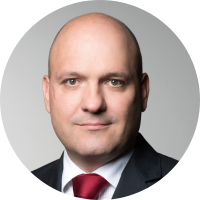 Dr. Sascha Brozek
Senior Vice President, KONE Corporation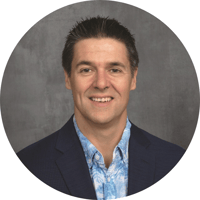 Dr. Antony Wood
President of the Council on Tall Buildings and Urban Habitat (CTBUH)



Niko Mähönen

Senior Architect, Arco Architecture
Company




Oskar Norelius

Partner at White Arkitekter A/S



Topi Paananen

CEO and Entrepreneur, Peikko Group Oy



Anniina Peisa
Country Market Director, Ramboll Finland Oy



Hossein Rezai

Global Design Director, Ramboll Finland Oy



David Ruggiero

Tenure Track Assistant Professor, EPFL
Time: 30 January 2024 in Helsinki
Venue: Sokos Hotel Tripla, Fredikanterassi 1 B, 00520 Helsinki
Data Privacy: Read here how we process your personal data in the seminar Sustainable High-rise Construction: The Nordics Perspective