Live webinar: Wednesday, 15 December, 1pm-2pm (GMT +4)
Modular Construction: Paving the Way to Net Zero
The term "net zero" is increasingly used to describe a broader and more comprehensive commitment to decarbonization and climate action, moving beyond carbon neutrality by including more activities under the scope of indirect emissions, as opposed to relying solely on offsetting.
In the construction industry, a project's total carbon footprint includes emissions associated with the building's construction as well as its usage throughout the design life of the building. Given the ever increasing severity of climate change, the path to Net Zero construction is now more important than ever.
The use of Modular Construction offers many unique benefits over conventional construction helping pave the way towards achieving this ultimate goal. With the booming construction market we are seeing in the Middle East, it is the perfect time to take advantage of the these sustainability benefits whilst keeping pace with the ambitions construction targets set using high-speed production.
Join us in this second webinar of our Modular Construction series, as Ramboll - and our panel of experts - further explore this topic as one of the world's leading modular design consultants with sustainability embedded as one of our core values.
The panellists for the webinar include experts from around the globe. They are listed below.
Save your place at this Live Webinar!
Our Panel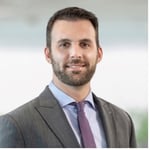 Tristan Breust
Project Management Team Leader, Ramboll
Tristan graduated with a Bachelor of Civil Engineering with First Class Honors at the USQ in Australia in 2006 and is a dually chartered Civil and Structural Engineering member of Engineers Australia. He is now leading the Project Management team for Ramboll in the Middle East based in Ramboll's Dubai office. He started his career in Australia and moved to Qatar in 2012, then to the UAE in 2016, developing his project leadership skills across a wide variety of complex projects, including residential towers, hotels, museums, and cultural centres.  Through proper example-driven leadership, he has successfully been able to effectively lead teams to ensure timely, safe, cost-sensitive design and implementation of complex projects from conception until the end of construction. Tristan is passionate about the future of the construction industry and where it is headed.  He is currently leading several modular projects/initiatives within the Ramboll team to help Modular construction become common place in the Middle East.
---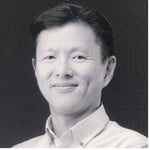 Andrew Lian
Director, Alda Consultants
Andrew Lian, Director of Alda Consultants, has over 30 years of architectural experience and is a sought-after expert in Modular Design and Construction. Andrew holds an MBA and is a registered Architect in Western Australia. He is an Adjunct Associate Professor at the University of Western Australia. Andrew was previously a Principal of Woods Bagot, a leading international Architecture Firm. Today, he is a sought after speaker and expert in Modular Construction and DfMA. He has taught at the BCA Academy Singapore, University of Western Australia, Hong Kong University and Monash University. He has also been a speaker at the Singapore Institute of Architects, World of Modular (USA) and UK OFFsite Conference. He is currently advising on modular high-rise development in Hong Kong and Kuala Lumpur. Andrew previously served as Board Member of Prefabaus, Australia's peak body promoting offsite construction.
---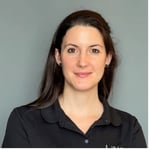 Katrin Tenim
Architectural Design Lead, LINQ
With a Master's in Architecture and with six years of diverse post-graduate experience, Katrin has developed herself within the realm of residential commercial, hospitality & educational architecture. She is a registered Architect in South Africa who has recently transitioned to the UAE, and a GBCSA Net Zero accredited professional. ​She has a wide range of skills from concept to closeout, including client interface and relations, value engineering designs for better yields, construction documentation, site inspections, coordination & detailing. ​Progressing in the industry with a focus on modern construction methods and modular architecture that delivers not only at a faster pace but improved quality while encompassing a focus on reducing environmental impacts.​
---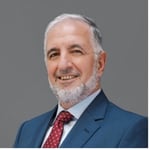 Mohammad Yasser Baaj
Chief Executive Officer, B3G Engineering Services
Mohammad Yasser Baaj is a Professional Engineer specialized for more than 36 years in smart construction methodologies, offsite manufacturing and Design for Manufacturing topped with modular construction. Yasser participated in bringing many landmarks in UAE to reality then. As VP and co-founder of DuBox, he has led a revolutionary shift in the construction industry, bringing change and innovation to traditional practices and converting construction into a factory-hosted industry. Yasser, the CEO of B3G Engineering Services, is one of the regional leaders in smart construction, and was recently nominated as the "Technology Leader of the year 2021" by DMG.