Are you looking for the complete Risk Management Tool?
Get your free trial now!
RamRisk - Professional Risk Management
Fulfill all your needs with RamRisk
RamRisk is an online risk management tool which in a flexible, user-friendly, and secure way, enables you to manage your projects' risks and opportunities.
Flexible structure with templates and user defined views

Multi-user environment for efficient collaboration

Professional identification & evaluation tools of risks and opportunities

Create, plan & monitor controls

Actionplans, tasklists & notifications for ongoing process integration

Customized & detailed reporting

Sign up and get started!
The free trial account is valid for 30 days. During the trial period, you can use all features without restrictions or obligations.
The Risk Management Process
RamRisk is developed based on our extensive industry experience as the leading provider of risk management consultancy in Denmark. We are constantly improving and adding new features based on customer requests.
RamRisk supports a circular process to ensure sustainable risk management, optimized resources and increased safety.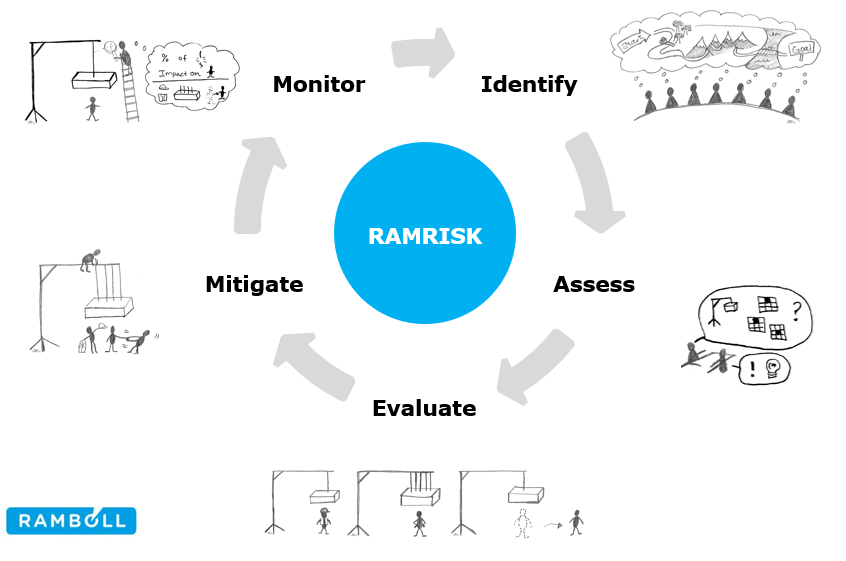 Jesper Pedersen
RamRisk Product Owner
Head of Department - Digital & Education
Ramboll DK
M: +45 51618496
E: jesp@ramboll.dk